The Scooter Brown Internship Program is named in honor of the late nephew of WCWM founder, Christine Brown. Alfred Devon Taylor, Jr. aka Scooter lost his life to violence in New Orleans on May 7, 2011 at the early age of 17 years old. Scooter was a son to two loving parents, the oldest brother to three younger siblings, the father of a two year old, Alfred Taylor III and the family and friend of many others.

Scooter was murdered by armed robbers driving by in a vehicle as he was walking up the street with his girlfriend in the lower 9th ward. Scooter's murder was a young black man who was supposedly apprehended in 2016. While the apprehension of his murder(s) may bring closure to some of his loved, the root problems of poverty, violence, and lack of value and worth in the Black communities are still affecting many other Black families and communities daily.
A young teenager lost his life, another young teenager is a murderer and possibly a prisoner, a young child is forced to grow up without his father and all of their families and friends are hurting because it this. This is one of the repetitive stories we must put an end to within the Black community.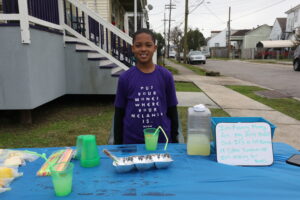 Through the Scooter Brown Youth Internship Program, youth interns will strengthen their self-worth and self-work. They will develop a sense of African/Black pride through history, community, and community service opportunities. Interns will receive community leadership development, healing, and conflict resolution support and training. They also build strong community relationships with local business owners, artists, and youth within the Black New Orleans communities.
Interns will gain specific skills in the arts, marketing, and promotions areas, and use their skills to strengthen existing Black businesses in New Orleans, as well as create their own businesses. They will learn about entrepreneurship, business planning, and investing. They will also learn what it means to volunteer, donate and even mentor to others within the Black communities.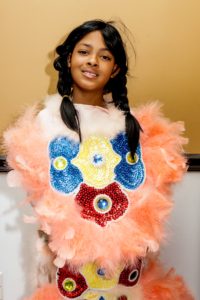 We believe in the Black youth in New Orleans and desire to be one of the many reasons they believe in themselves and their communities. Support the SCOOTER BROWN YOUTH INTERNSHIP PROGRAM, by making a donation TODAY. We are hoping to kick-off our first 3 month summer internship in July 2019. The only way this is possible is through the support of the community. Thanks in advance.
Sincerely,
WCWM Mngt.