The Founder & The Foundation
Words from our Founder, Christine Brown aka Cfreedom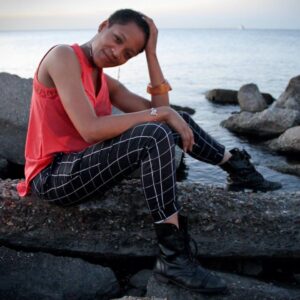 Raised in New Orleans, by a loving mother of nine who was a community organizer/writer, and a father who was a visual artist, it was inevitable for my creative expression and voice to be shared far and wide.
Destiny connected me with Carol Bebelle and Douglas Redd, the founders of Ashe Cultural Arts Center. In 2007, less than a year later, I became the Assistant to the Director, Carol Bebelle, a Douglas Redd archivist and a Redd House curator for over 3 years.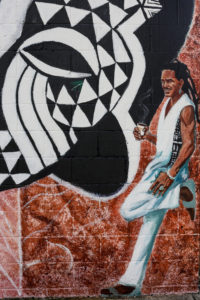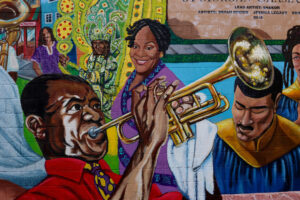 Through this great opportunity, I was directly empowered by Carol Bebelle's profound mentorship endeavors and the inspiration she provided for so many people around the world.
In addition to working with Carol Bebelle, the environment and accessibility to resources that Ashe Cultural Arts Center provided is what I owe much of my own commitment to culture, art and community.
Through Carol Bebelle and Ashe Cultural Arts Center, I was inspired to break out of my shell and begin performing my poetry and music. Through this inspiration, I picked up a new love for the art of photography. A few years after becoming a photographer, I took that extra leap of faith into entrepreneurship, stepping away from my full-time job as Carol Bebelle's assistant. Through it all, I still have the genuine support of my dear friend and mentor, Carol Bebelle.

Carol Bebelle has been an instrumental figure in the lives of New Orleans' artist community for over a decade. She has provided resources and mentorship to many of the artists and entrepreneurs that I look up to. I aspire to be as accessible to the community and youth as Carol Bebelle has been for me and the many others' lives she has contributed greatness and inspiration.
Carol Bebelle, Douglas Redd, and Ashe Cultural Arts Center are huge inspirations for my businesses, Cfreedom Photography and Who's Coming With Me.
WCWM is a unity movement toward interdependence within the Black community in New Orleans and beyond. It provides Black youth with the guidance and accessibility to the resources needed as they define and achieve their goals and purpose.
WCWM is about exposing caterpillars to necessary nurturing while undergoing the stages of metamorphosis. It is the caterpillar breaking through the cocoon and re-introducing itself to the world as a butterfly.
This is the model Who's Coming With Me has been designed from and this is our commitment to the New Orleans community.