WCWM: UGANDA
PHOTO EXHIBIT & FUNDRAISER
Cfreedom is headed back to Uganda and needs your support. Come shop with Cfreedom Photography and support this great cause.
QUEEN SUGAR NEW ORLEANS SEASON 2
TWO-DAY PREMIERE SCREENINGS 6/20 & 6/21

CLICK FLYER TO RSVP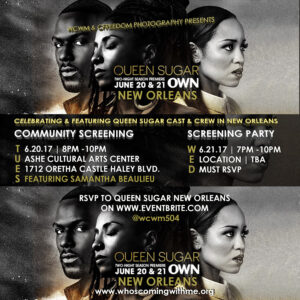 QUEEN SUGAR NEW ORLEANS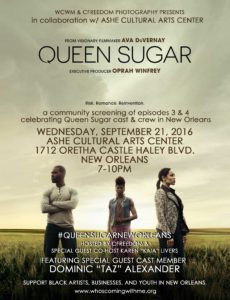 WEDNESDAY, SEPTEMBER 21, 2016
7-9PM @ ASHE CULTURAL ARTS CENTER
1712 ORETHA CASTLE HALEY BLVD.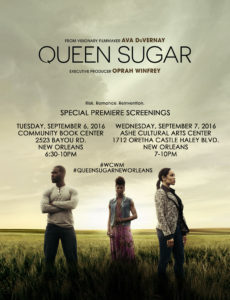 QUEEN SUGAR TWO DAY PREMIERE
#QUEENSUGARNEWORLEANS
TWO SCREENINGS x TWO DAYS x TWO BLACK BUSINESSES
TUESDAY SEPTEMBER 6, 2016
COMMUNITY BOOK CENTER
2523 BAYOU RD.
6:30-10PM
&
WEDNESDAY SEPTEMBER 7, 2016
ASHE CULTURAL ARTS CENTER
1712 ORETHA CASTLE HALEY BLVD.
NEWORLEANS, LOUISIANA
7-10PM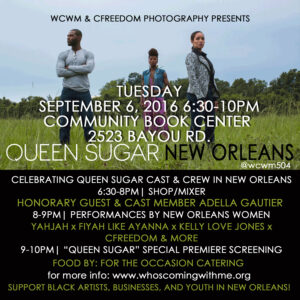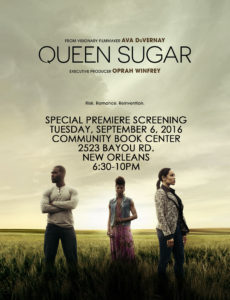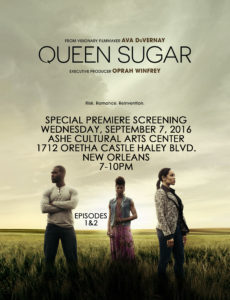 ---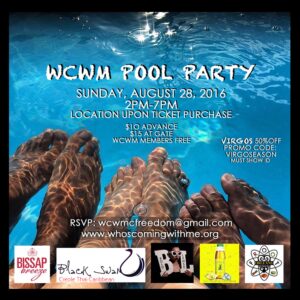 WCWM POOL PARTY
SUNDAY
AUGUST 28, 2016
2-7PM
LOCATION UPON RSVP & TICKET PURCHASE
THIS SUNDAY Join us for the WCWM Pool Party 2-7PM! RSVP TODAY at [email protected] and let us know you plan to come. Space is limited! Purchase your ticket at http://buytickets.at/wcwmpoolparty/64027 . Receive location information upon purchase of your ticket(s). WCWM Members get in FREE! BECOME A WCWM MEMBER! 50% OFF for all Virgos. Just us PROMO CODE: VIRGOSEASON. Must have ID to verify.
We are featuring some your favorite Black businesses in New Orleans and if you don't know who they are then we are pleased to introduce you to them. Black Swan Food Experience is a pop-up foodie giving you the Creole Thai Cuisine with an extra side of Southern hospitality. Be sure to get your food fix with them as well as your fruit from Froot Orleans who will also be vending pool side. Froot Orleans is a pop-up fruit stand located on Bayou Rd (across from Club Caribbean) weekdays 10am-6pm and popping up just about everywhere people need fruit in the city. Also we will have local beverage companies Bissap Breeze and Yimalade as our featured drinks (non-alcoholic and mixed). And to keep us fly in the sunshine we will have local glasses company Bold Lense vending with their various pairs of stunnas (sunshades).
Help us spread the word! Follow us on instagram at @wcwm504, @ujamaadirectory504 and on twitter @ujamaadirectory. Follow our featured businesses on instagram @bissapbreeze @blackswanfoodexperience @boldlense @yimalade and @frootorleans. Thanks for the support!
---
BERNEISHA TO HOWARD FUNDRAISER SHOWCASE 8.10.16 6-9PM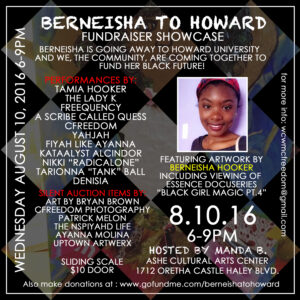 ---
#UNDERGROUNDNEWORLEANS
EPISODE 7 OF 10 SEPTEMBER 2, 2016 7-10PM CAFE ISTANBUL 2372 ST. CLAUDE AVE.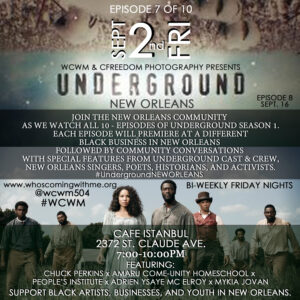 EPISODE 6 OF 10 AUGUST 19, 2016 7-10PM KREWE DU BREW 1610 ST. CHARLES AVE.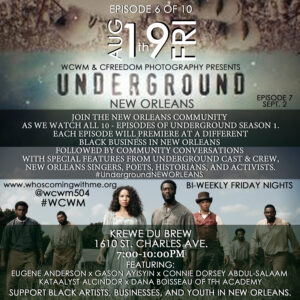 EPISODE 5 of 10 AUGUST 5, 2016 7-10PM COMMUNITY BOOK CENTER 2523 BAYOU RD.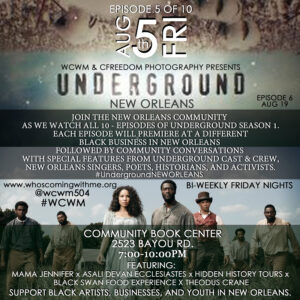 Episode 4 of 10 Friday July 22, 2016 7-10PM at LeRoux's Soul Food & Seafood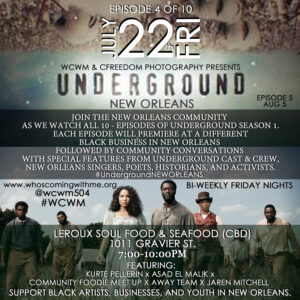 Episode 3 of 10 Friday July 8, 2016 7-10pm at Craige Cultural Center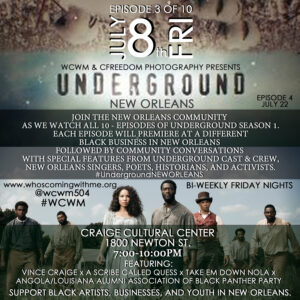 Episode 2 of 10 Friday June 17th 7:30pm at Guerrilla Garden!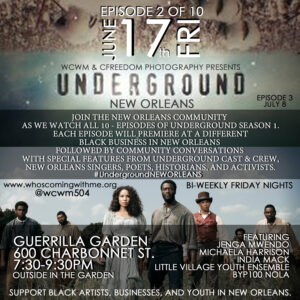 EPISODE 1 of 10
JUNE 3, 2016 FRIDAY
BLACK STAR 800 Belleville St.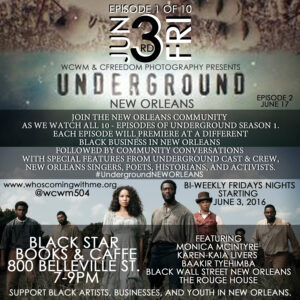 FRIDAY JUNE 3 AT 7pm SHARP | Mark your calendars. Spread the word! Episode 1 of 10 kicking off at @blackstarnola featuring the amazing @mcintyremonica who is also featured on this episode. Also featuring the legendary Karen-Kaia Livers, Black Star owner and operator, Baakir, Black Wall Street New Orleans, and Major Tracey Riley of The Rouge House. We got a lot to talk about and even more to be about. So let's be about this unity and watch the show, heal, and build together. ‪#‎WCWM‬ ‪#‎UndergroundNewOrleans‬ ‪#‎NewOrleans‬ ‪#‎CfreedomPhotography‬ ‪#‎BlackStar‬
UNDERGROUND NEW ORLEANS #UNDERGROUNDNEWORLEANS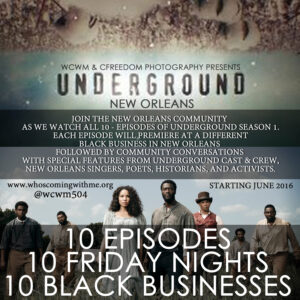 Season One of Underground has ended and we need to talk about it. But first lets watch it again together and let others who haven't seen it, catch up. We are going from episode one to episode ten, bi-weekly Friday evenings starting in June. Each episode will be screened at a different Black business in New Orleans. Following each episode, we will have special guests join us from the Underground cast and crew, local activists, historians etc. We will open up each episode paying homage to our ancestors of course but also with a performance from a featured singer or poet for each episode. This is a way for the New Orleans community to support Black businesses, and artists so come with your dinner dollars, shopping money, donations, tithes and offerings or whatever you call it, but more importantly bring yourself, some good company and an open mind ready to get Free or unite trying. #UndergroundNewOrleans
---