Welcome to the WCWM Marketplace, where we provide excellent products and services at affordable rates. Shopping here means that you are contributing to the support of Black artists, businesses, and youth in New Orleans. It also means that you love and deserve great quality and rates. If you are a WCWM Member be sure to apply your membership discount code to your shopping cart at the check out. If you have any questions or concerns please email us at wcwmcfreedom@gmail.com or call 504.595.9442. Thank you for supporting Black businesses and shopping with WCWM:Who's Coming With Me!
NEW!!!
BLACK. LOVE. PEACE. POWER. NEW ORLEANS.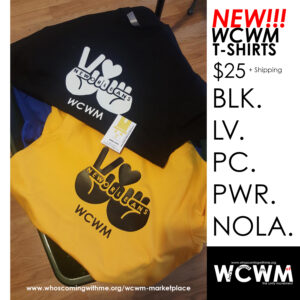 BLKLVPCPWR_
XXL-up +$5
WCWM HOODIES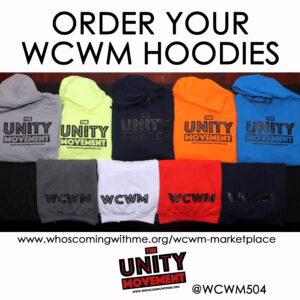 WCWM_Hoodies
XXL-up +$5
iSUPPORT TEES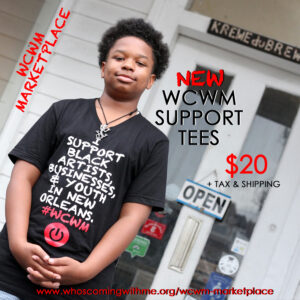 i_Support_Tees
XXL-up +$5
iSUPPORT TANKS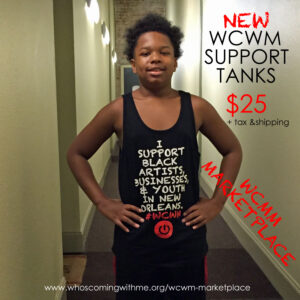 i_Support_Tanks
XXL-up +$5
WCWM TEES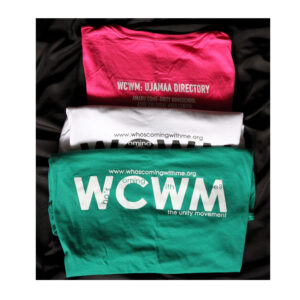 WCWM_Tees
XXL-up +$5
WCWM BUTTONS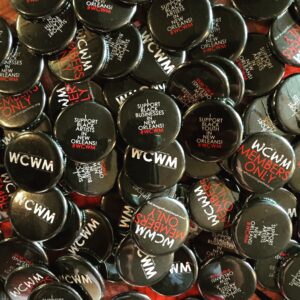 (Free with the purchase of a WCWM membership or t-shirt)
CFREEDOM PHOTOGRAPHY PRODUCTS & SERVICES www.cfreedomphotography.com
WINDOW PAIN NO.829 $600.00 FREE SHIPPING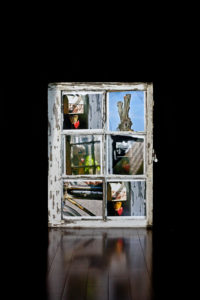 by Cfreedom Photography Inspired by Jeffrey Cook
Framed within the looking glass of a post Katrina New Orleans, this series of photographs is an expression of resilience, determination and genuine love for home. The house with the heart represents, "Home is where the heart is." The elevated house is positioned in between the heights of the sun and the trees, showing the levels the houses were raised due to the flooding of New Orleans. The tree without limbs is still standing and growing. You can see this through the small limb of leaves sprouting from its side. The picture of the bicycler's message through the bumper sticker reads "Make levees not wars". It was shot during the 7th Katrina Commemoration March. "Window" is the viewpoint, "Pain" is the feeling, "No." is the place aka number, and "829" is the date of Hurricane Katrina in New Orleans.
ORIGINAL 22×31 NEW ORLEANS WINDOW PAIN w/ 6 PRINTS
ORIGINAL_WPNO829
PRINTS ONLY
8×10 PRINT ONLY $25.00 + SHIPPING

PRINTS_WPNO829
11×14 PRINT ONLY $40.00 + SHIPPING

PRINTS_WPNO829
16×20 PRINT ONLY $80 + SHIPPING

PRINTS_WPNO829
20×30 PRINT ONLY $125 + SHIPPING

PRINTS_WPNO829
OTHER PRINT SIZES AVAILABLE
MATTING & FRAMING AVAILABLE AT ADDITIONAL COSTS
via www.cfreedomphotography.com