Silverback Society, Inc. recruits, trains, coordinates and supports the men who as volunteers practice 100% positive engagement implementing "The Silverback Way" to mentor boys in elementary schools…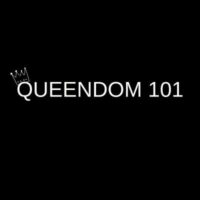 Queendom 101 places emphasis on empowering young women for the future. Queendom 101 provides opportunities for young women to improve in various aspects of their lives and empower others. Queendom 101 focuses on empowering young women to make the world around us a better place!

TO SUPPORT THE REHUMANIZATION OF BLACK PEOPLE, SPECIFICALLY.  IN ORDER TO ACHIEVE OPTIMAL MENTAL HEALTH & WELLBEING, TRUE LOVE MOVEMENT PROVIDES PROFESSIONAL COUNSELING, LIFE COACHING,EDUCATION, COMMUNITY ACTIVISM AND PRODUCES CREATIVE ARTS & MEDIA, ALL OF WHICH PROMOTE SELF-AWARENESS AND SELF-LOVE.